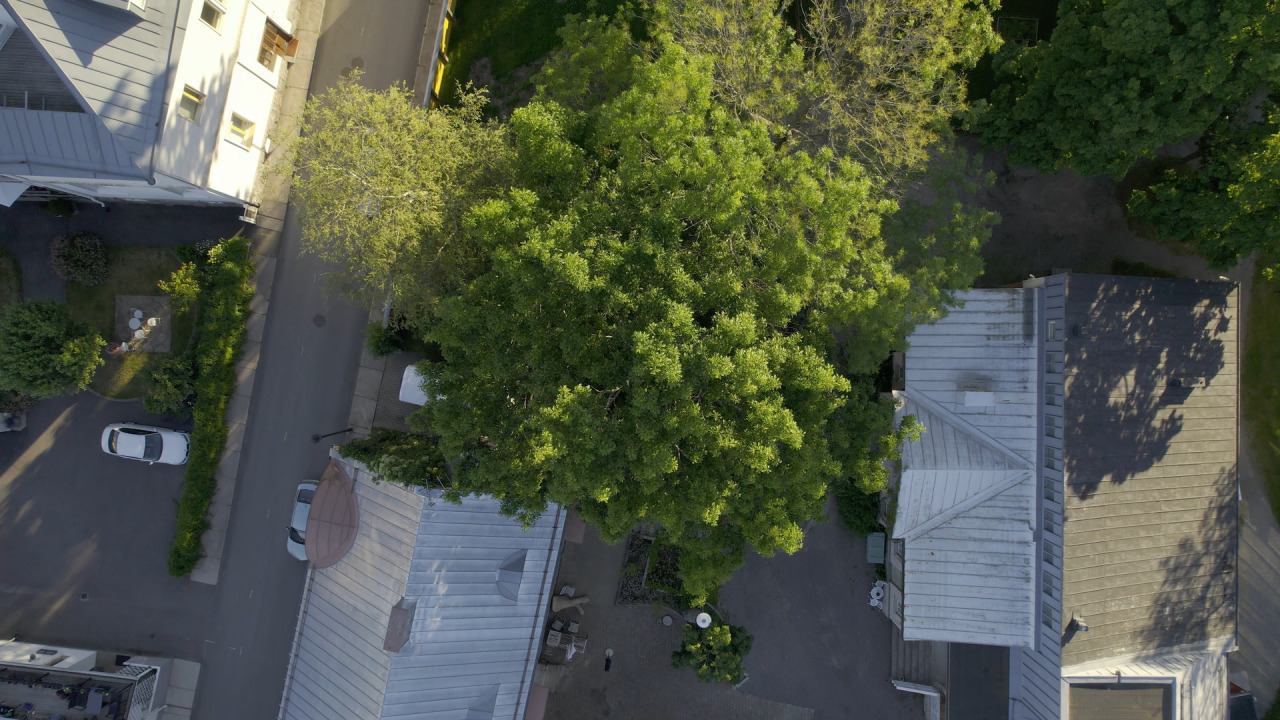 The Story of The Oak Tree
27.10-31.3.2024
Chappe continues with The Story of the Oak Tree documentary video the #studiovisitchappe video series. 
When a northern red oak that is more than 50 years old had to make way for the new art museum being constructed, it was clear for architect Asmo Jaaksi, the head designer of the museum, that the tree should be salvaged and incorporated into the museum's interior. Working in collaboration with carpenter and furniture designer Kari Virtanen, Jaaksi planned to build the customer service desk and benches of Chappe using planks sawn from the oak tree. Designer-carpenter Atte Pylvänäinen from Fiskars was commissioned to implement his design. When working the oak, Pylvänäinen sought to preserve as much as possible of its original essence. He let the knots and unevenness of the tree – categorised as defects by people – remain visible and perceptible in the finished furniture. The documentary shows Atte Pylvänäinen in his workshop in Fiskars as he transforms the oak tree into benches for the museum. 
The documentary film has been produced by Marianne Zilliacus / dlc-media.
The documentary film is available for watching at Chappe and on Chappe's YouTube channel.
The Listening Eye
24.5-15.9.2024
Craft Rituals
27.10-31.3.2024
Amazing and magical! A tale of the birth of Chappe
16.4-3.9.2023