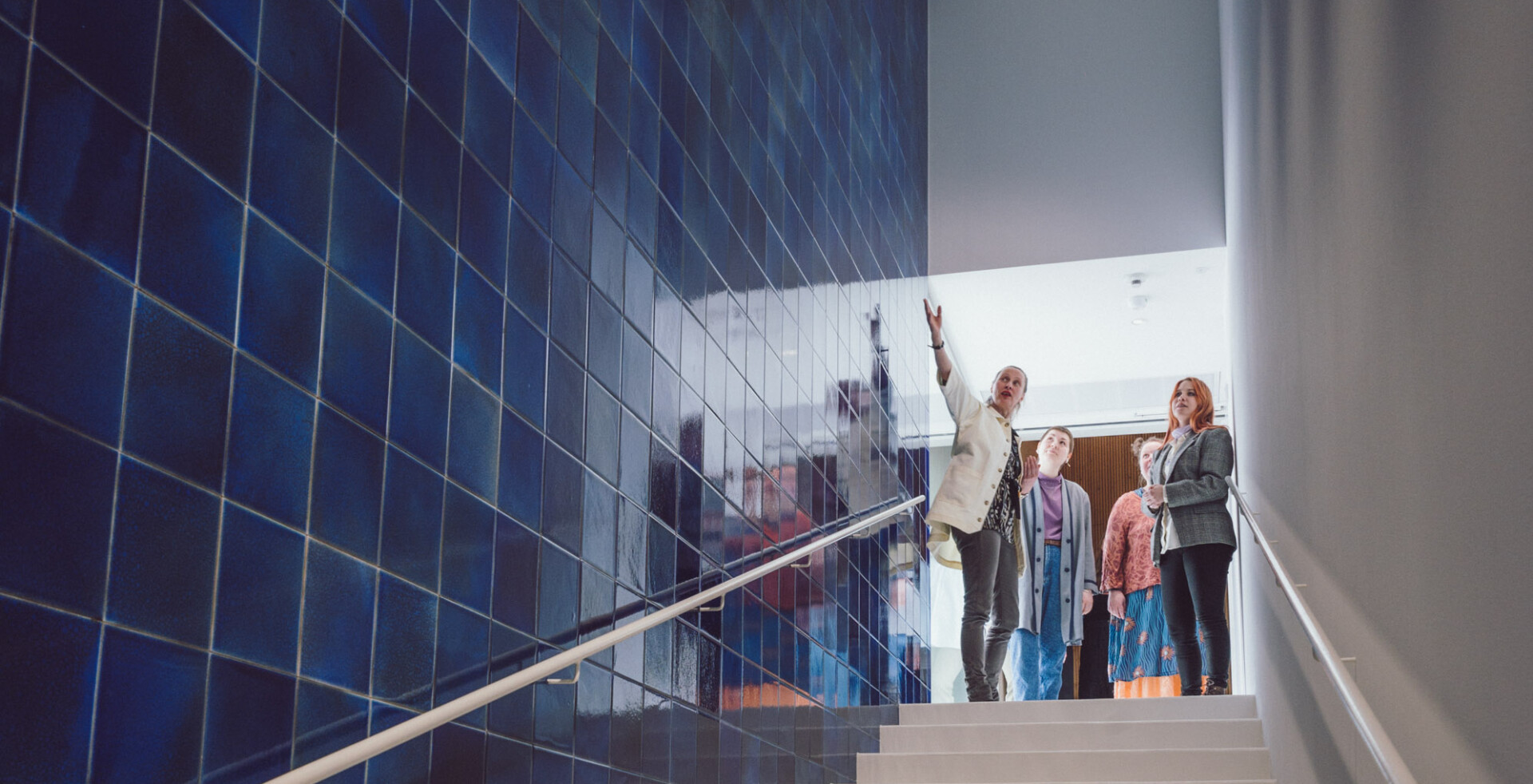 Guided tours Wednesdays 7 pm
and Saturdays 2 pm. No guided tours during exhibition change.
A guided tour to the exhibition. The tour is included in the ticket price and lasts around 30 minutes.
DIY workshop in Creative Space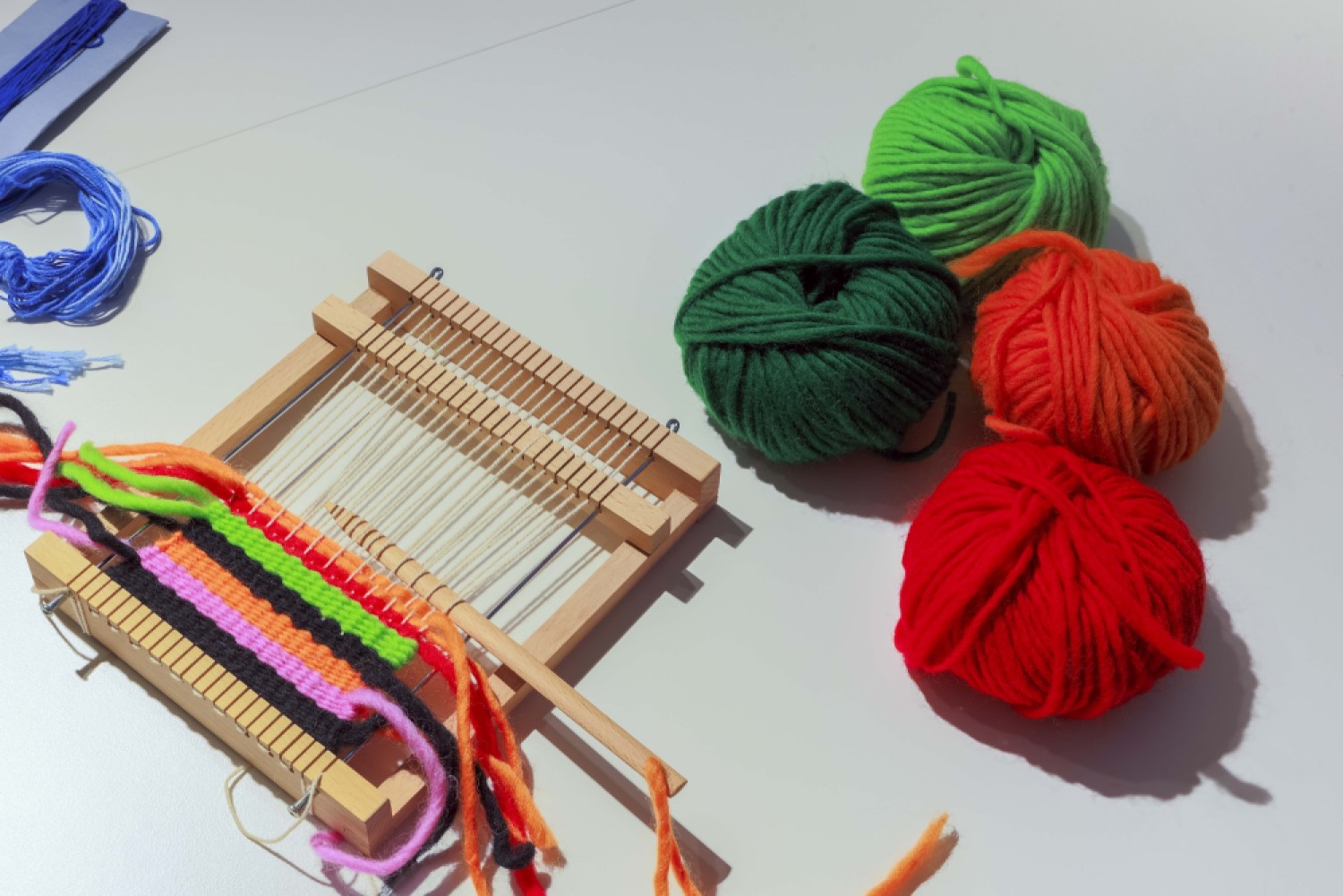 In the basement space, visitors have the opportunity to do handcrafts in our Creative Space. Get inspired by the Craft Rituals exhibition, and try your hand at various handicrafts such as traditional rya making, weaving and cross-stitching. You can enjoy handicrafts alone or together, around a table or continue on the different wall elements. Welcome!

Creative Space is free to use whenever Chappe is open 27.10.2023-31.3.2024. The use of the space is included in the admission.
Christmas workshop
Friday December 1st, 14-17.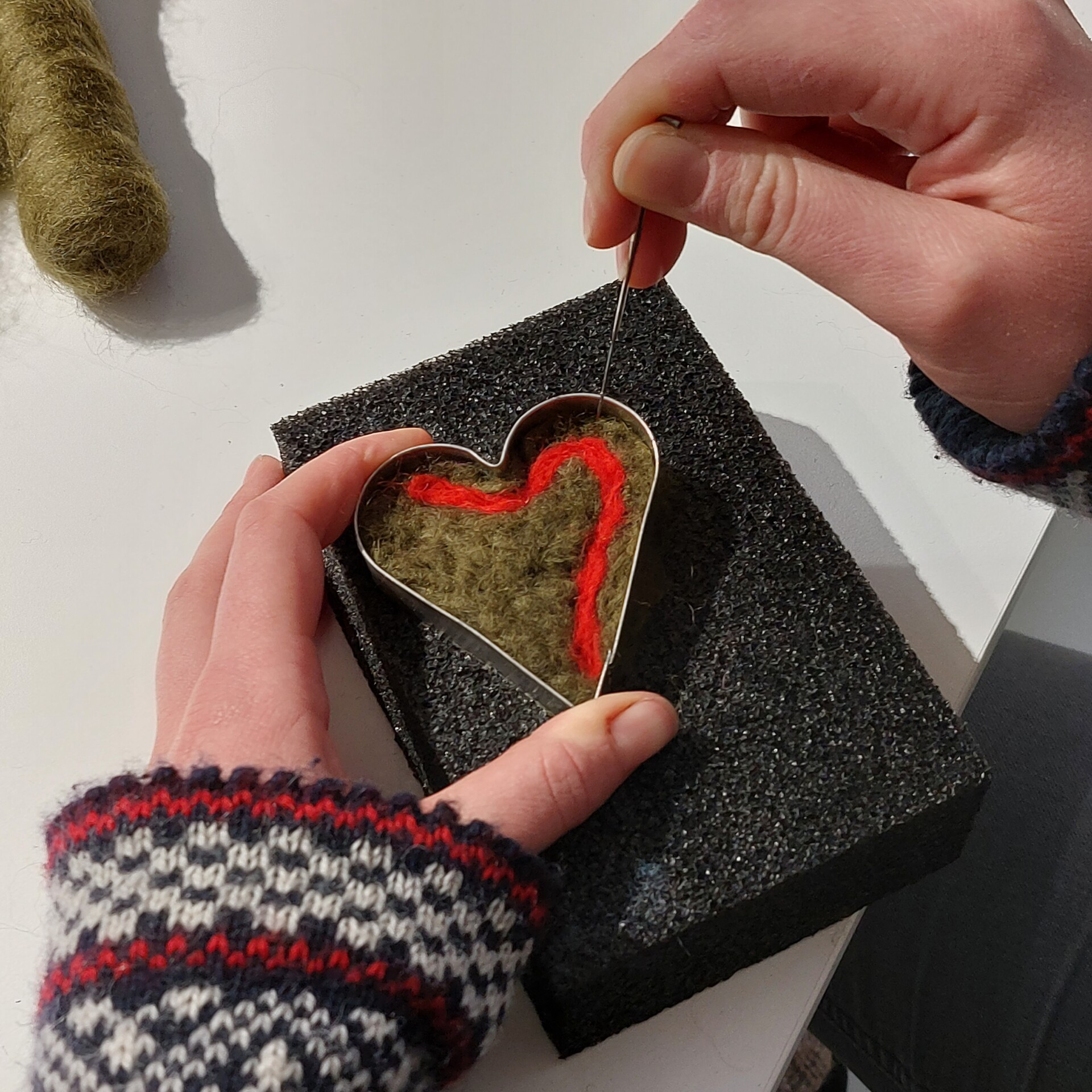 Start the holiday season in Chappe! We are making decorations using needle felting and cookie cutters.
The workshop is included in the ticket prize, and is held in the Kromosom-space.