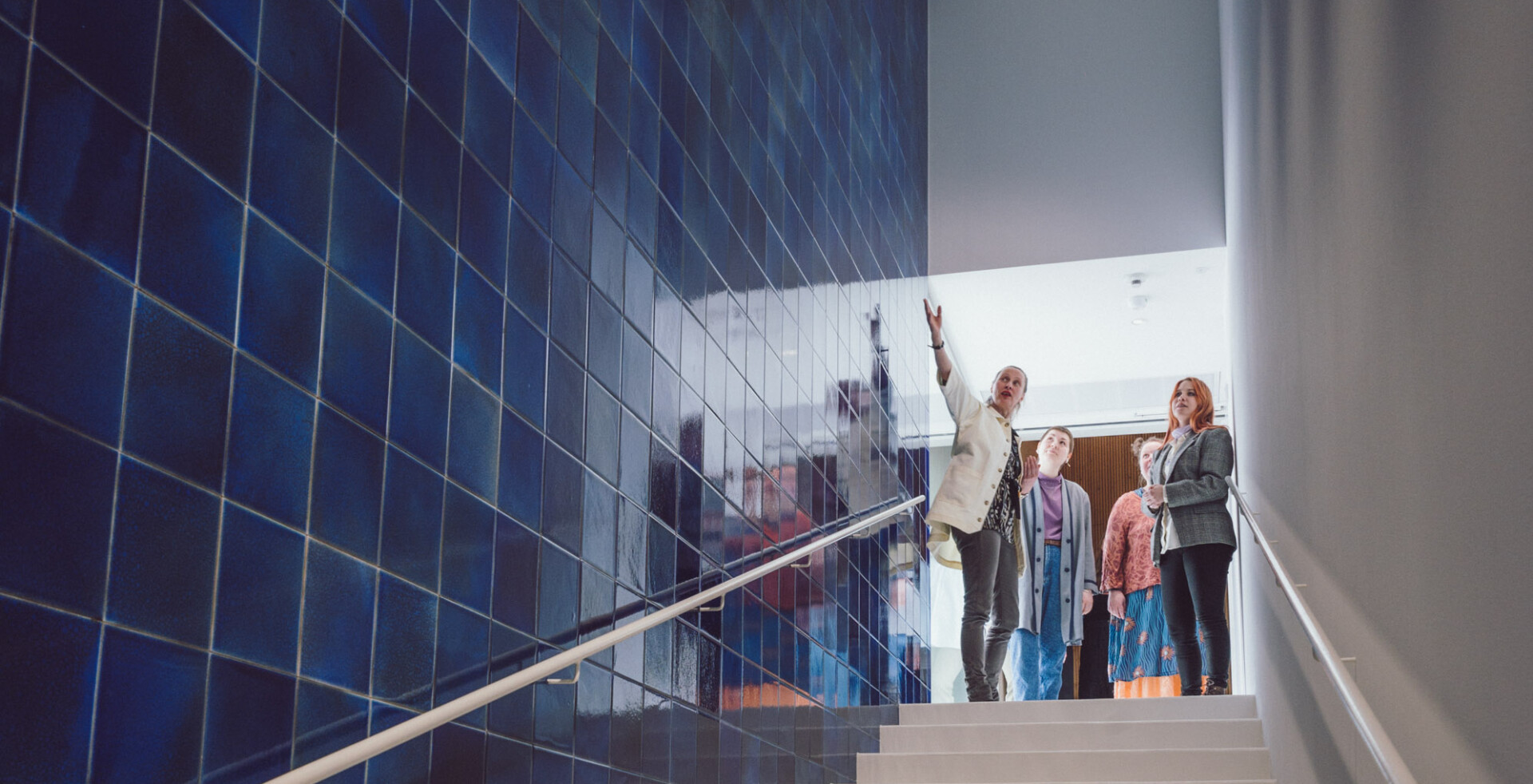 Guided tours Wednesdays 7 pm
and Saturdays 2 pm
A guided tour to the exhibition. The tour is included in the ticket price and lasts around 30 minutes.
Meetings with artists, spring-summer 2023
The artists of the exhibition Climate Art — Alternative Approaches are present at Chappe and tell the audience about their own artworks and their work as artists. The audience will also have the chance to ask questions.
7.6. 5 pm Mia Makela
10.6. 1 pm Saara Alhopuro
5.7. 7pm Ahmed Alalousi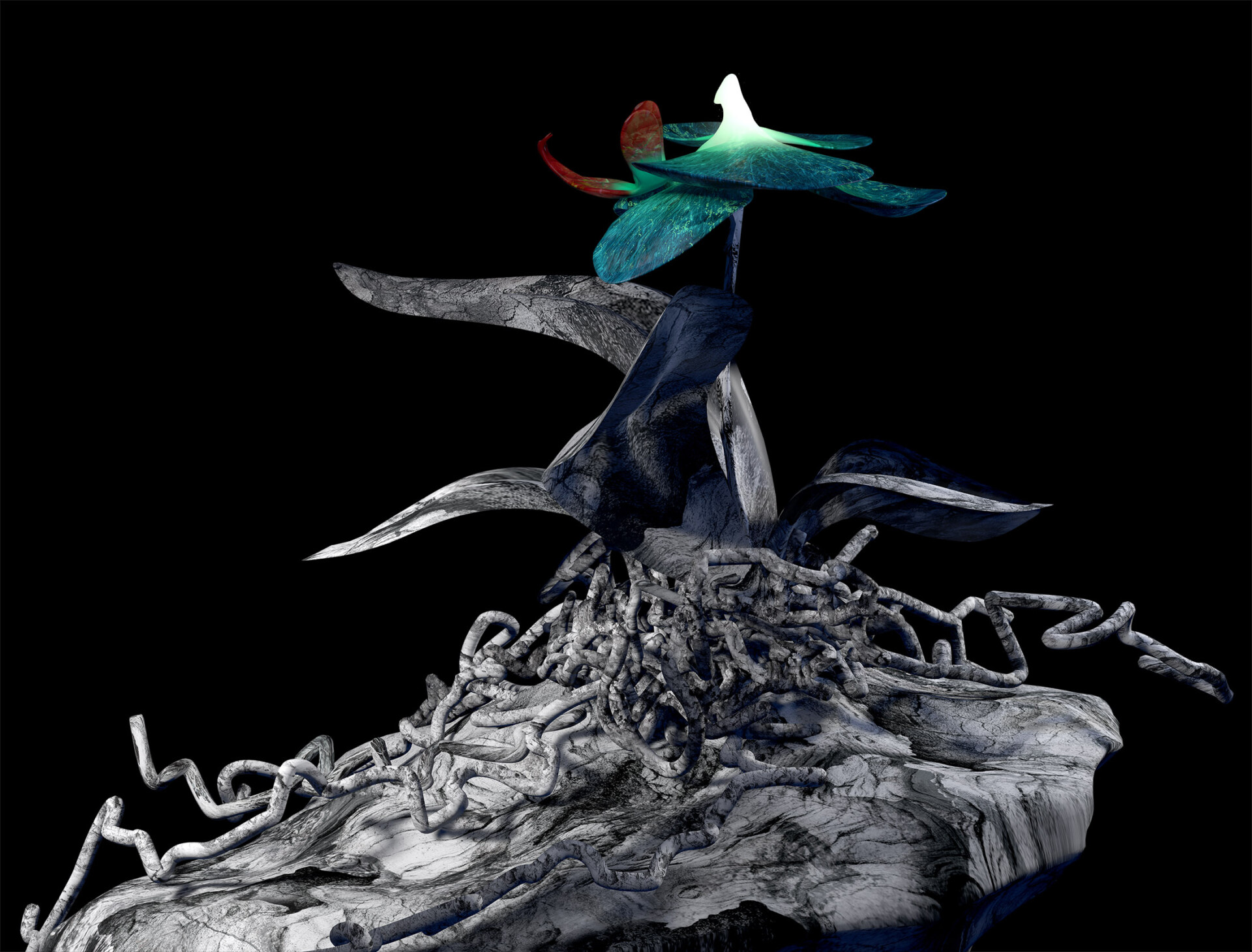 Bones, woods and spoons – an experimental dinner and soundscape in Chappe 26th of May 2023
Chappe and wildfood chef and sound artist Tatu Rönkkö invite you for an experimental dinner 26th of May 2023 at 6 pm. Jyrki Tsutsunen serves a culinary journey prepared from ingredients picked from the forest, Rönkkö uses kitchen utensils and natural materials as his instruments to create music sampled with forest sounds.
Wild food and sound art open the participants' senses of taste, hearing, touch and smell to new ways of experiencing sensory pleasure. This transformative dining experience may leave dinner guests moved, surprised and overwhelmed.
Professional chef Jyrki Tsutsunen has worked in many restaurants in Helsinki as well as in the Consulate General of Finland in Saint Petersburg, where he worked as a chef for six years. Tsutsunen is also known for the Hukkatila events, surprise dinners that are organised in unusual spaces, for example, a service station or an old factory.
Tatu Rönkkö is a drummer and percussionist, who uses improvisation to combine everyday objects, such as kitchen utensils, with percussion instruments and electronic devices to produce experimental music and sound art. Rönkkö is one of the founding members of the Finnish-Danish musical group LIIMA. He has performed on international arenas, both introducing his solo project Play Your Kitchen and with numerous groups and bands.
In addition to Finland, Tsutsunen and Rönkkö have toured in Europe with their multisensory and multidimensional dinner, with the ambition to promote Finnish wild food and creative madness.
Modifications create a new Finnish food culture, one that is sustainable and characteristic of the present.
Duration of the dinner: 2,5 hours
Ticket price: 20 euros
Before dinner is a 30 min long guided tour in Chappe. The tour is included in the ticket price.
Sign up for the event here.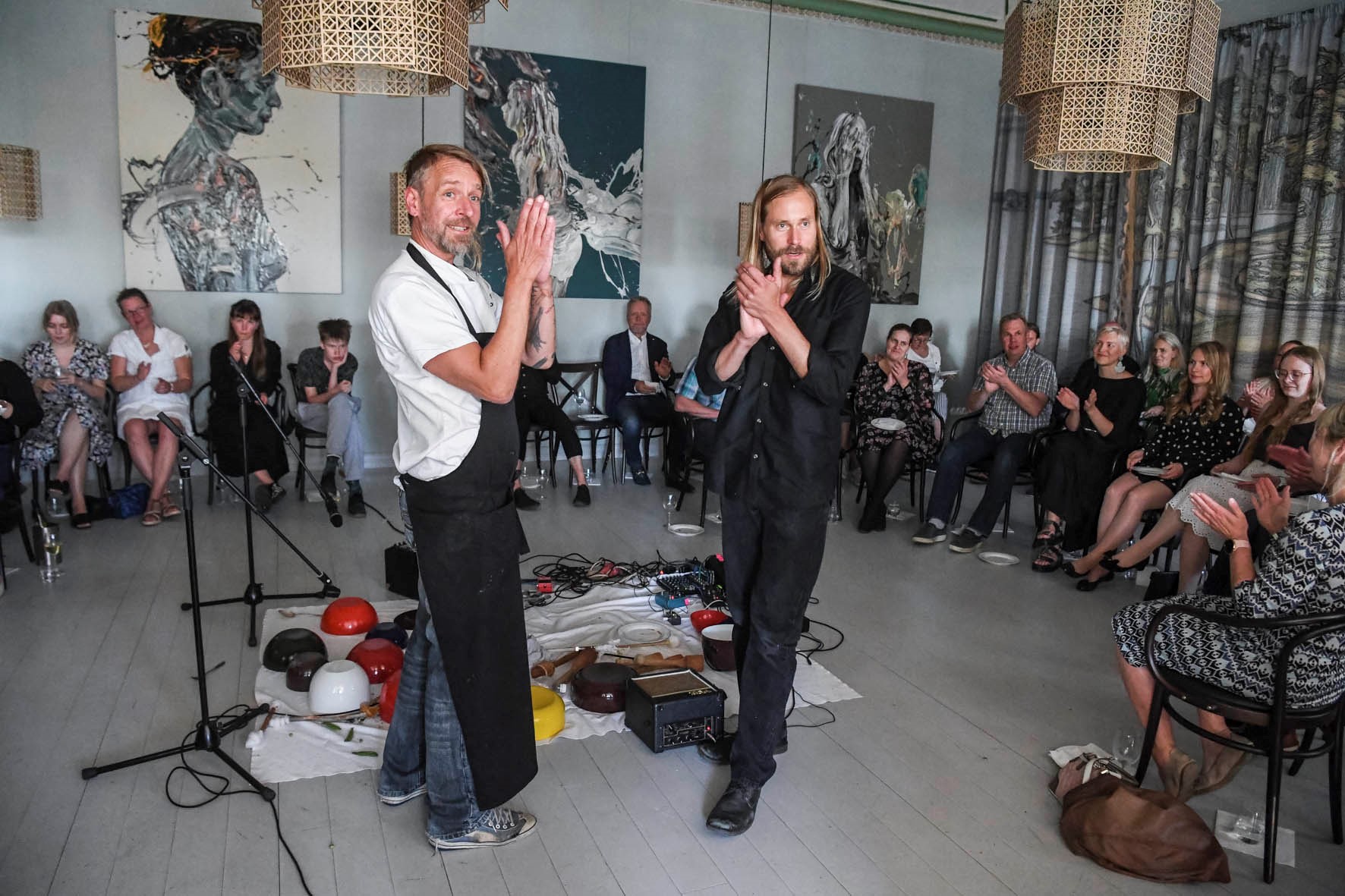 Workshop "Pollinators, our friends" with Artist Erik Sjödin 17.6.
Artist Erik Sjödin will show us how to use natural materials to build nesting sites for pollinators. A bee hive sculpture will be built in the garden of the museum to provide a living space for hermit bees and other insects.
The starting time of the workshop will be announced later on.
Edible Fineart-performance with Tanja Marjaana Heikkilä, 19.8.
1pm-2pm
The performance takes place in the exhibition space Clara in Chappe.
During the exhibition, Tanja Marjaana Heikkilä will do a performance that is in dialogue with the exhibited photographs. The vegetables that will be used in the performance are produced in Western Uusimaa, and they will be obtained directly from the producers. After the performance, the vegetables will be given to the audience, and they are asked to cook with them. The meals can be shared on social media using the hashtag #EdibleFineart.
The performance is included in the admission price and does not require prior registration.