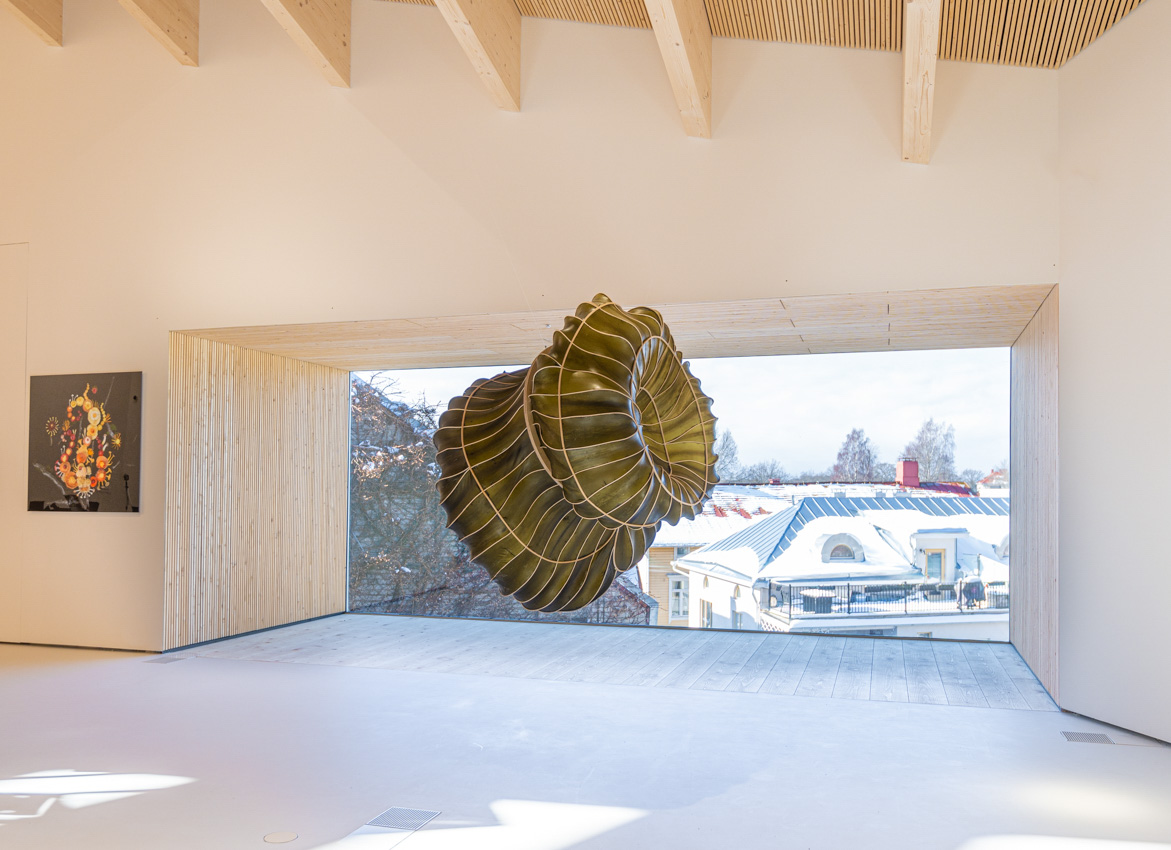 Chappe invites you to look at art by the sea
How are art museums born? In our case, the museum was born out of Albert de la Chapelle's love for Ekenäs, science, art – and his wife and colleague Clara. When you live in the United States for decades and focus on ground-breaking medical science, you gain mental and physical distance that gives you both clarity and freedom to visualise an art museum, one molecule at a time. You have no need to please, adapt or cause a stir, and the inspiration as well as the desire to challenge your own eyes, mind and soul come naturally to you.
"Our idea is that the museum will be striking, in the best sense of the word", Albert once said. What does striking mean? It means that you build an art house by the sea, a place in the world that in itself touches the soul. It means that the best architects, working together with local artisans, create a new building. A building whose walls of sturdy square-sawn timber breathe life into the cultural quarter and the historical environment.