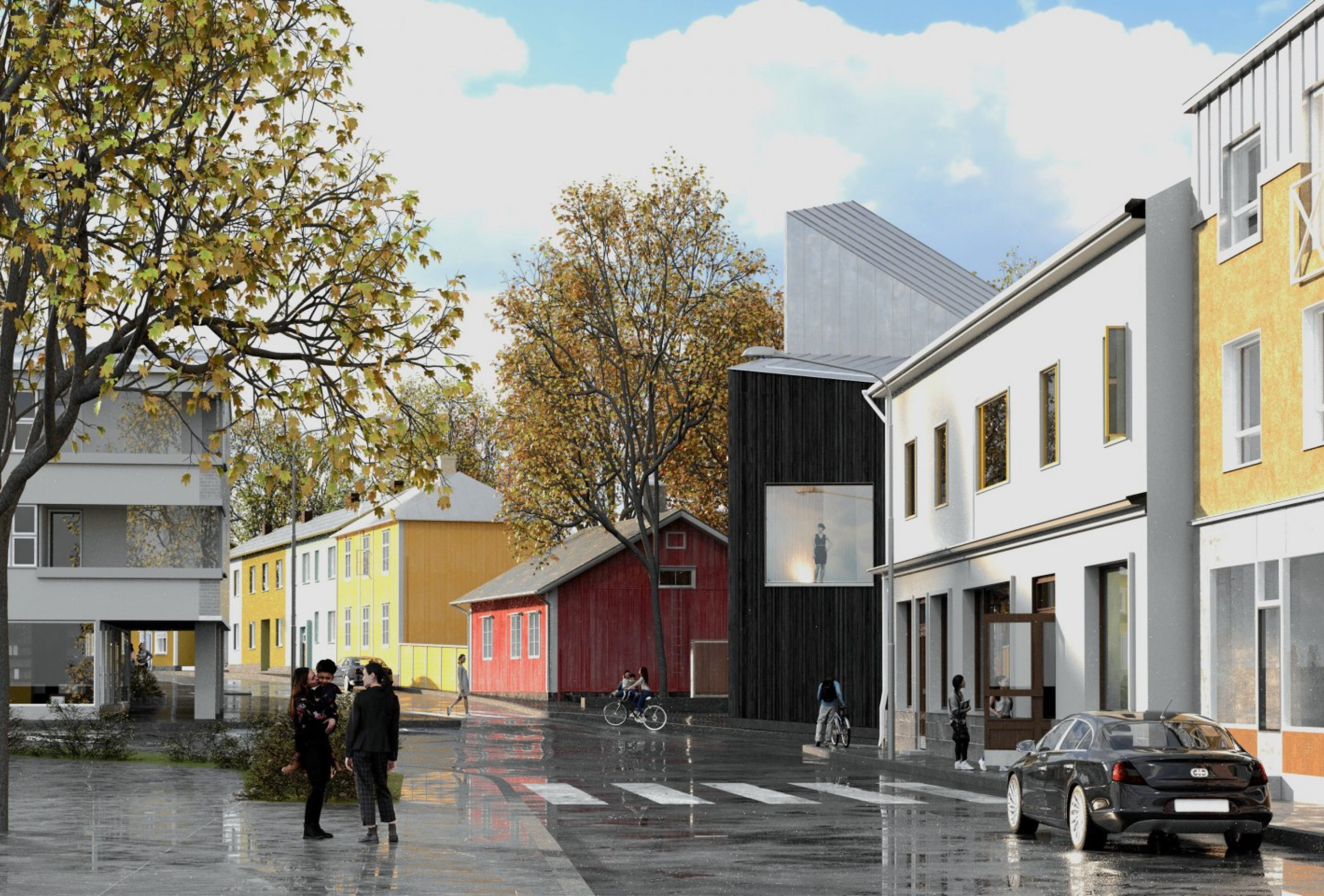 Welcome to Chappe!
This page contains all the most important information concerning visits, such as ticket prices, opening hours, location and accessibility information.
Opening hours
Opening hours in summer 29 May–27 August 2023:
Tuesday 11–17
Wednesday 11–20
Thursday–Sunday 11–17
Opening hours in winter: Wednesday 11–20
Thursday–Sunday 11–17
Exeptions to opening hours:
7 April 2023–10 April 2023 Closed, Easter
30 April 2023–1 May 2023 Closed, May Day Eve and May Day
18 May 2023 Closed, Ascension Day
23 June 2023–26 June 2023 Closed, Midsummer
6 December 2023 Closed, Independence Day
24 December 2023–26 December 2023 Closed, Christmas
31 December 2023–1 January 2024 Closed, New Year
Tickets
12€
Adults
9€
Pensioners
Students
Persons doing their military or non-military service
Visual artists
Groups of more than 10 persons
0€
Teachers accompanying their groups
Persons under the age of 18
Guides accompanying their groups
Journalists writing a story
Members of International Council of Museums (ICOM)
Members of International Council of Monuments and Sites (ICOMOS)
Employees of professional museums
Members of Ekenäs museivänner rf
Persons studying in Raseborg
Unemployed persons
War veterans and members of women's voluntary paramilitary service
Therapy groups
Personal assistants with the persons they are assisting
*) Please present the card or document entitling you to discounted or free entrance (other than unemployed persons)
The ticket entitles you to entrance to both Chappe and the Raseborgs Museum. The ticket can also be bought at the Raseborgs Museum.
Arrival, contact information + address
Osoite
Chappe
Gustav Wasas gata 11
10600 Ekenäs, FINLAND
Customer service
info@chappe.fi
museibokningar@raseborg.fi
The main entrance to Chappe is on Gustav Wasas gata. You can enter the building also from Museigatan and Brunnsgatan. You can also enter Chappe from the ground floor of Raseborgs Museum.
Accessible entrance is located on Gustav Wasas gata. The museum courtyard ground is uneven, which may hamper using a wheelchair.
Ekenäs is located 110 km from Helsinki and 165 km from Turku.
Tickets to domestic train travel – every journey is completely carbon-neutral – VR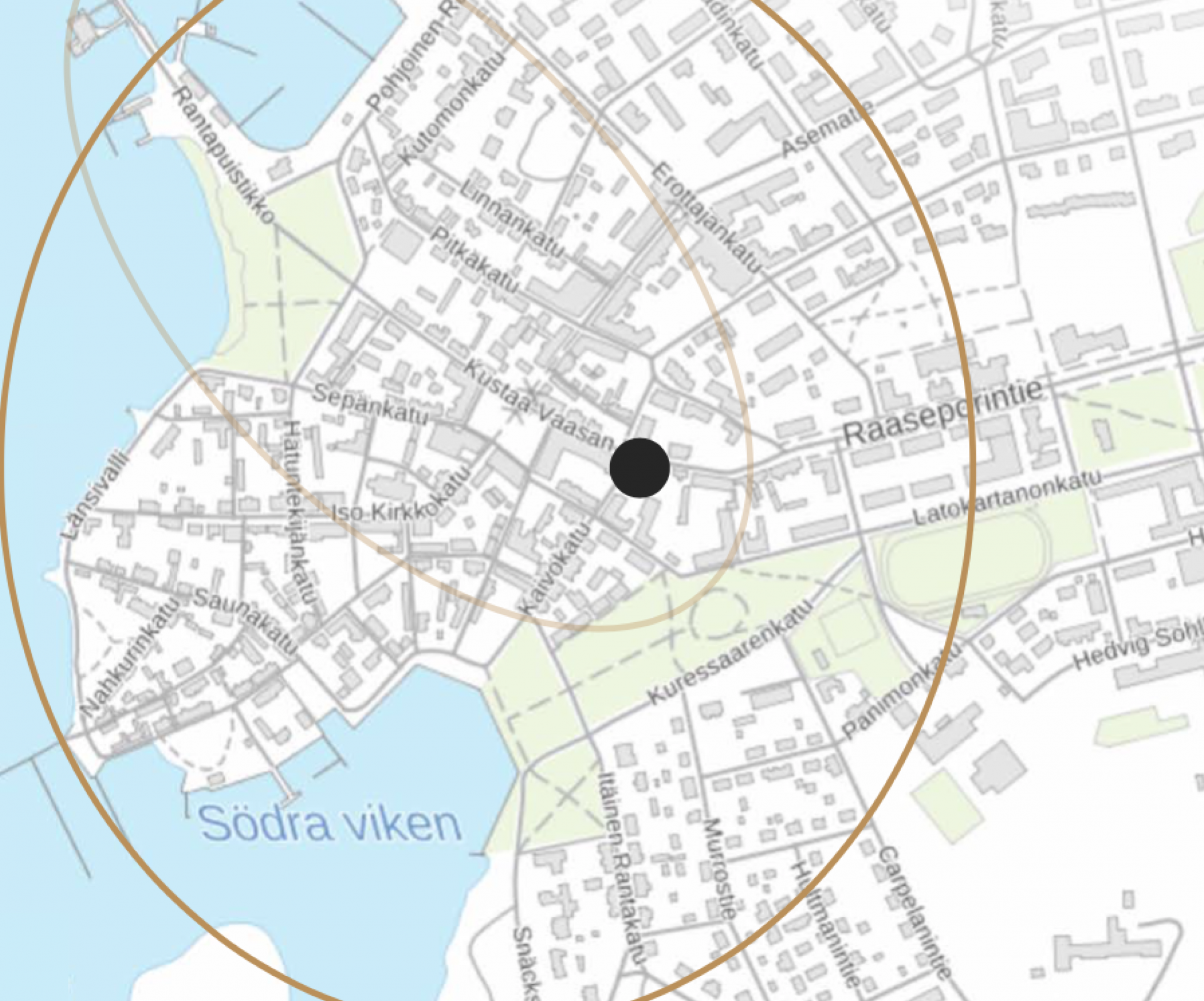 Shop & Café
Chappe has a small museum shop by the ticket office. A larger museum shop is located in the premises of the Raseborgs Museum. There is also a museum café. The entrance ticket is valid for both museums. The museum shop, café and the lounge area of the Raseborgs Museum can also be visited without a ticket.
Useful information prior to visiting us
When visiting Chappe, you can buy your entrance ticket either at Chappe or at the Raseborgs Museum. You can visit both museums with the same ticket. The sticker you get from the ticket office is your entrance ticket. Keep the sticker in a place where it is easily seen, for instance on the back of your hand or front of your shirt.
Lockers are available in both museums. You can leave your belongings in the locker. Using the lockers is free. There are lockers both at Chappe and the Raseborgs Museum and they are visible from the entrance.
Remember to always leave large bags and backpacks in the lockers. This is for the safety of the artworks. If you are unsure of whether you bag is too large, consult the museum personnel. You can keep a small bag with you when visiting the museum.
There are several toilets at Chappe. The toilet nearest to the entrance is in the lobby, close to the ticket office. There are more toilets on the underground floor. There are two toilets in the café of the Raseborgs Museum. All the toilets in Chappe are unisex.
Your entrance ticket is valid for one day. Remember to keep your receipt in case you leave the museum and want to come back later on the same day. The personnel may ask you to show your ticket.
It is forbidden to touch the artworks at Chappe. Occasionally, exhibitions may include artworks that can be touched. This is always informed separately. Touching the artworks is forbidden to protect them from being accidentally damaged.
When you are visiting Chappe, please walk around slowly, calmly and carefully. This is important for the safety of the artworks and comfort of all visitors.
Accessibility
Chappe is an accessible museum. Accessible entrance is located on Gustav Wasas gata. It is possible to enter Chappe also from Museigatan, but the courtyard of the museum is a little uneven for those using a wheelchair, for instance.
There are three floors in Chappe. All floors are accessible by lift. It is possible to move around the premises using a walker or a walking stick. You can also access the building with a pram or a pushchair.
You can borrow a walker, light wheelchair or walking stick from the ticket office. Light chairs are available at Chappe. You can carry a chair with you when visiting the museum and sit down for a while as needed. There are benches in the exhibition rooms.
Taking photographs in the museum
You can take photographs for personal use when visiting Chappe. Remember not to use the flash. Selfie sticks and camera supports are not allowed. Pay attention to your surroundings when taking photographs. For example, do not reverse into artworks while concentrating on taking pictures.
We would be happy if you share your photos on social media. Tag us on Instagram @chappe.fi.
Guided tours
Guided tours for visitors
Guided tours are included in the ticket price. Guided tours are held on Wednesdays at 18.00 (in Swedish), 18.30 (in Finnish) and 19.00 (in English) and on Saturdays at 13.00 (in Swedish), 13.30 (in Finnish) and 14.00 (in English).
The tours last approximately 30 minutes. During the tour, you will see the current exhibitions of the museum.
It is not possible to book a place for the tours in advance. Maximum group size is 20 persons. When you are buying your ticket, let the cashier know that you would like to join a guided tour.
Prebooked guided tours
You can book a guided tour for your group at a desired time by sending an email to the address museibokningar@raseborg.fi or by telephoning the customer service of Chappe.
The price for a guided tour is 60 €.
The guided tours last 30 minutes. You can combine two different guided tours to form a tour that lasts one hour. The price of a one-hour-tour is 120 €.
There is no age limit for the guided tours, they are suitable for everyone.
Chappe
Current exhibitions at Chappe

During the guided tour, the guide will tell you about the exhibitions, artworks and artists of Chappe.

Contemporary art for beginners

During the guided tour, the participants will acquaint themselves with the world of contemporary art. The guide will tell you the basics about contemporary art and explain why it is different from classical art. They will also help you to go into contemporary art in more detail. No questions are considered silly during our tours!
Raseborg museum
Helene Schjerfbeck's life and art

A permanent exhibition displaying Helene Schjerfbeck's life and art. The exhibition displays approximately twenty works of art, which are changed at times. The texts, pictures and videos of the exhibition tell about the life of the artist. Furthermore, objects that once belonged to Helene Schjerfbeck are displayed in the exhibition.

Raseborg of All Times

On a guided tour, the guide will tell the visitors about the history of Raseborg through a cultural history exhibition.
Guided tours intended for children are also available for all exhibitions.
Please provide the following information when booking a guided tour:
Which guided tour you would like, when (date, time) and in what language (Finnish, Swedish or English).
Group size and any wishes or needs the group may have (e.g., if the group needs chairs for sitting down, if especially clear speech is required, etc.).
Please note that a guided tour should be booked a minimum of 2 weeks in advance.
Children & students
Schools
School groups of all ages are welcome to Chappe! You can book a guided tour for your class or visit the museum on your own. Please note that the recommended maximum group size is 20 persons. We encourage schools to inform us of their visit also when they have not booked a guided tour. Teachers are always responsible for their class when visiting the museum.
Do not hesitate to contact the museum personnel if you have any questions about your visit!
Families
Chappe welcomes the whole family to visit the museum. It is possible to go around the museum with a pram or pushchair. There is no room in the lobby of the museum for several pushchairs so we encourage the families to leave them outside Chappe, weather permitting.
Parents or other accompanying adults are responsible for the children in the museum. The adults should make sure that the children observe the general rules of the museum (see section "Useful information prior to visiting us").
Groups
We encourage all groups to inform us of their visit in advance regardless of whether they have booked a guided tour or not. This is to help us avoid rush and ensure that there is room for all groups in the museum. Inform us of your group visit by email or telephone.
The recommended maximum group size is 20 persons.
No space is available at Chappe for eating your own food.
Raseborg museum
Read more about Raseborg museum here .