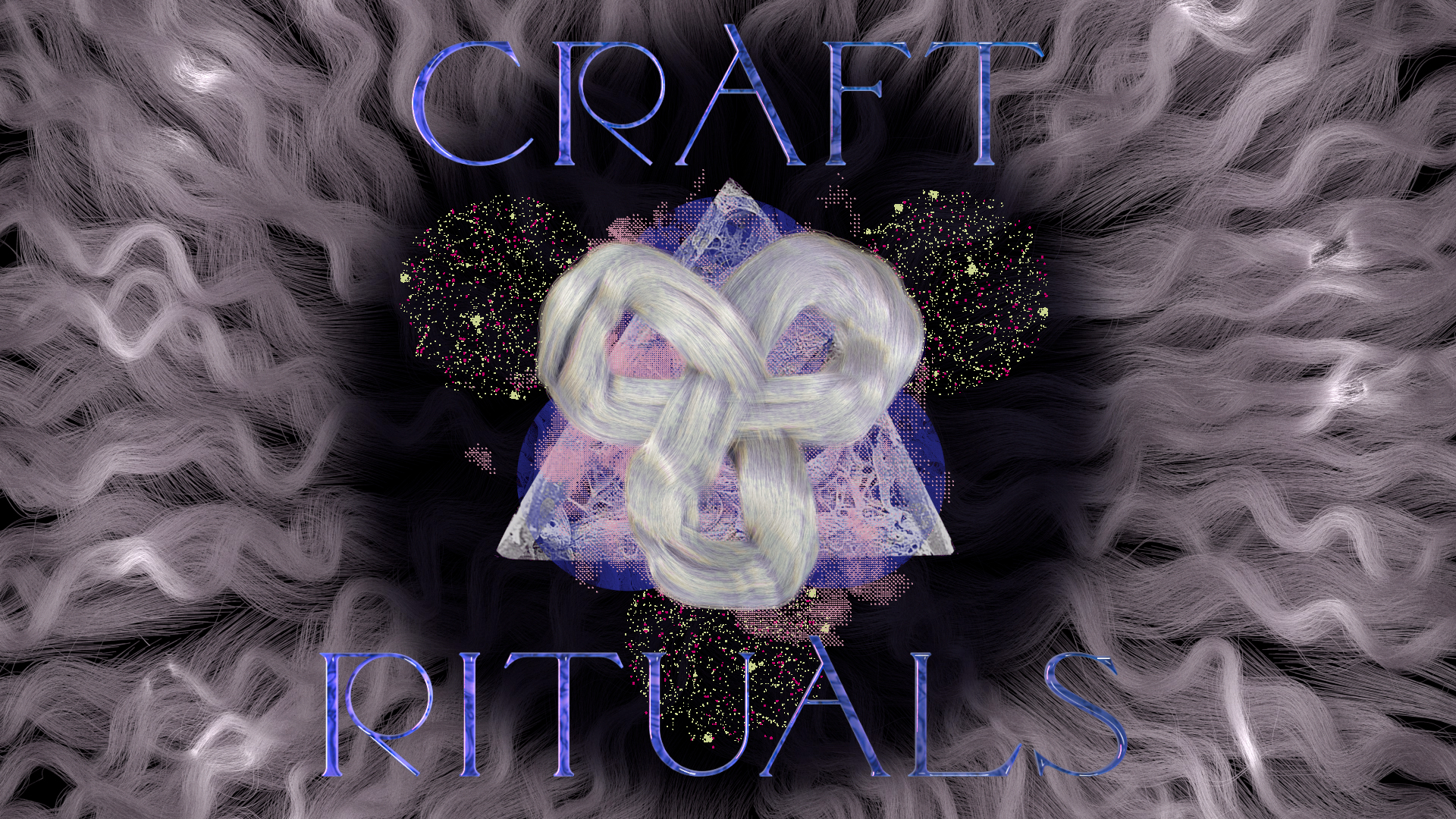 Craft Rituals
27.10-31.3.2024
Craft Rituals exhibition is a colourful multimedia artwork that leads visitors to an immersive fairytale world. It is a playful, holistic audiovisual experience for all ages. Chappe's exhibition space is filled with large film projections that have 3D-animated elements and specially composed music as well as ritualistic handicraft installations and sculptures that create their own evocative universe.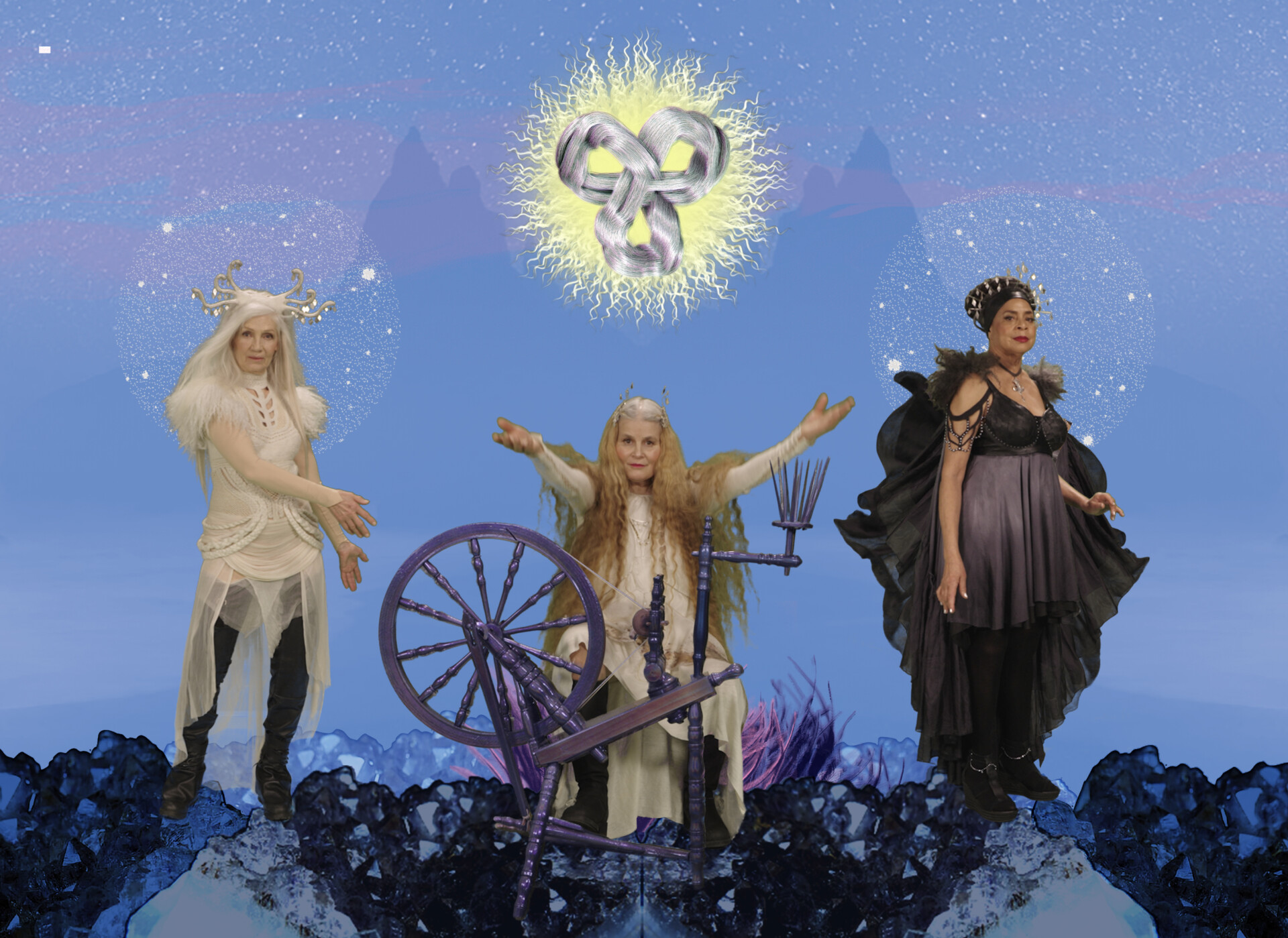 Craft Rituals is inspired by Norse mythology and the legend of the three fate goddesses Urd, Verdandi and Skuld, who sit at the foot of the world tree Yggdrasil and spin their threads. In the exhibition's narrative, a warp in the Tapestry of Fate is broken and the cosmos is out of balance. The only ones who can mend the tapestry are the Norns, who possess magical primal powers. Together they spin the threads of fate on their sparkling spinning wheels and give air to the heart of the Earth.
Interactive musical sculptures allow visitors to play with sound and image to become part of the exhibition's ritual. The moving images are the result of an experimental collage technique that weaves together 3D animations with physical footage, hand-drawn images and photo montages, and music.
The Norns in Craft Rituals are portrayed by women in their 70s and 80s, and they, along with wool and sustainability, are in focus. Wool has many amazing properties; it is an outstanding antibacterial, moisture-absorbing, and eco-friendly fibre that is resistant to fire.
With the exhibition, Chappe wants to highlight innovative ways to bring attention to the forgotten and rejected assets around us, both old handicraft traditions and natural materials as well as the beauty and knowledge of older people.
Craft Rituals' artistic director and producer is the Swedish artist Aia Jüdes. The exhibition has been created in close collaboration with illustrator Sanna Haverinen and animator Dennis Vera with participants and influences from Sweden, Finland and Iceland.
The Listening Eye
24.5-15.9.2024
The Story of The Oak Tree
27.10-31.3.2024
Amazing and magical! A tale of the birth of Chappe
16.4-3.9.2023